Case Study – MTBE Removal

Chemical Oxidation of a Gasoline Release
Kenton, Delaware Project
Dissolved BTEX, MtBE, and TBA impact extended across more than 10 properties (approx. 800 feet) from a UST release.
Eight residential supply wells were impacted with MtBE.
Insurance limitations required environmental activities cost through closure not to exceed $600,000.

MTBE: 26,572 ppb
TBA: 27,000 ppb
BTEX: 26,300 ppb
Site cleaned up in <1 year.
Site Map – Kenton, DE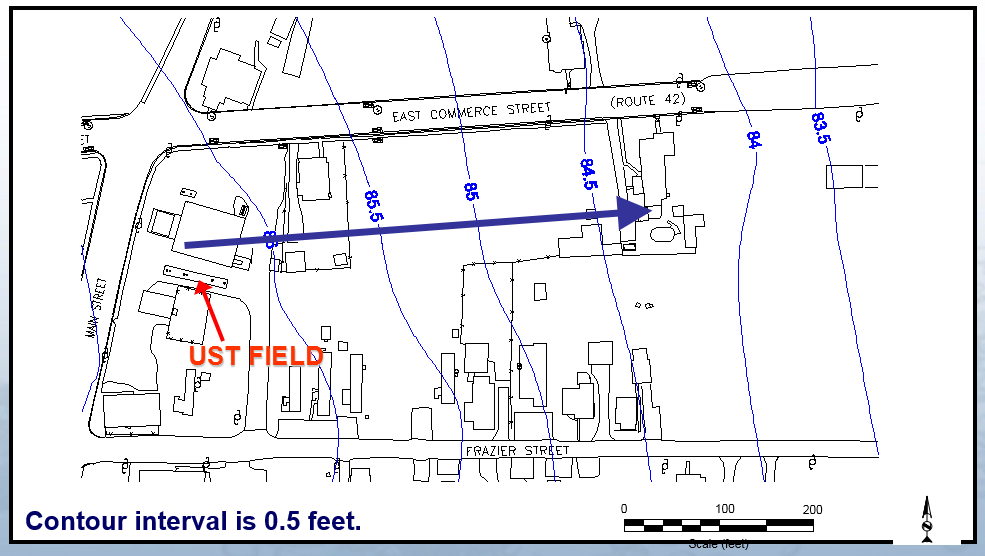 Potentiometric Surface
Dissolved BTEX Comparison – Kenton, DE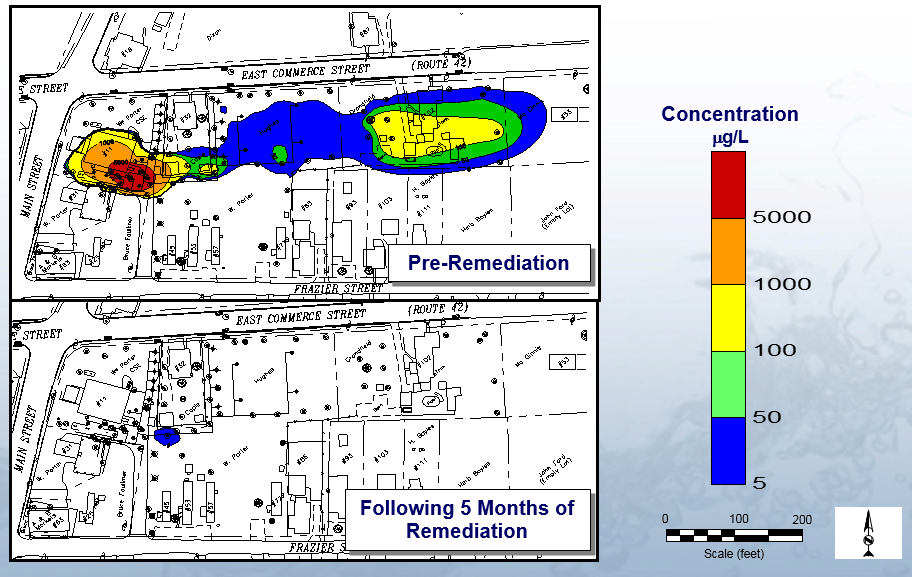 Dissolved MTBE Comparison – Kenton, DE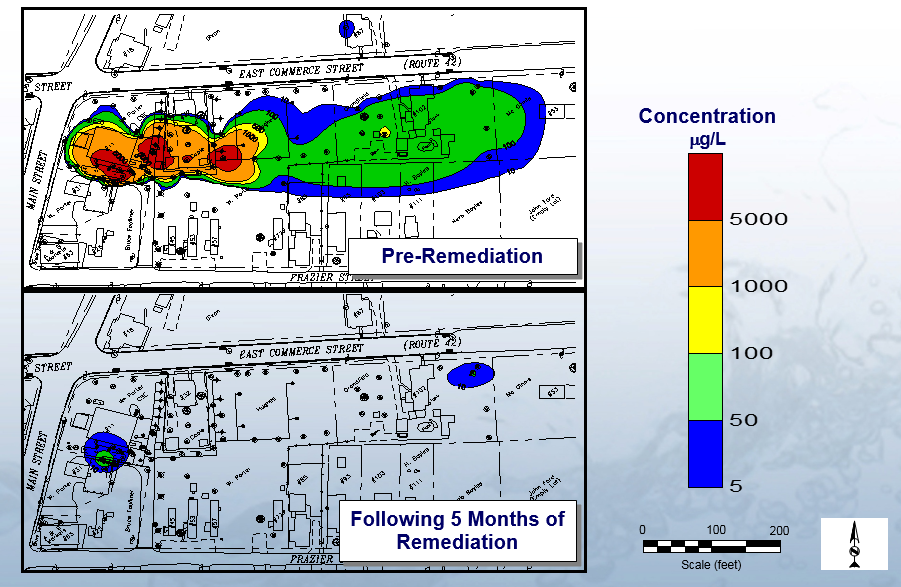 Dissolved TBA Comparison – Kenton, DE