AroPerc: Perchlorate → Cl- ion
Certified for Drinking water in California
1 year of operation at 130gpm
15 years of development and 11 pilot plant projects
6 months demonstrated removal of 15ppm perchlorate to ND
Hot Spot Perchlorate Pilot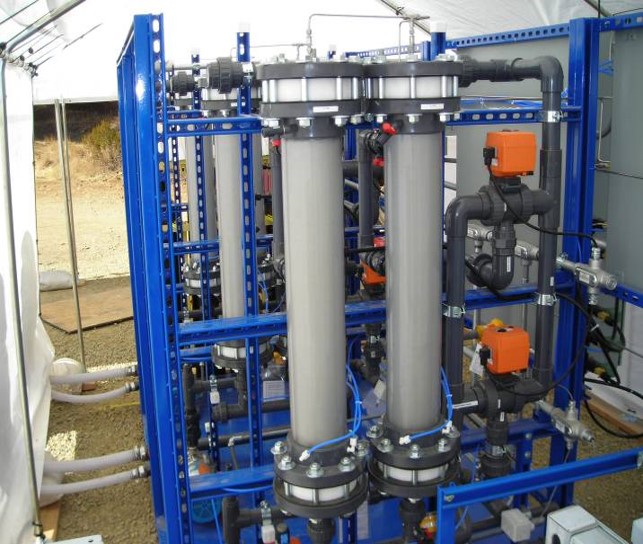 Pilot ran for 6+ months reducing ~14ppm of Perchlorate to <4ppb
Stable and consistent removal of very high Perchlorate levels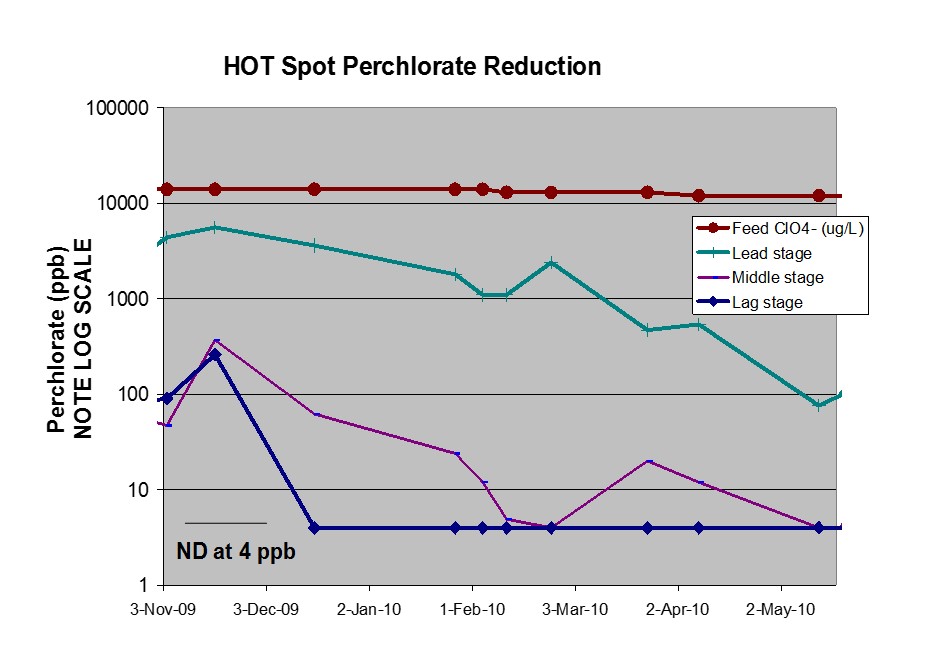 Proven Projects: ARoNite-San Bernardino
2014 Excellence in Environmental Engineering and Science™ Competition Winner
Nitrate and Perchlorate Removal Project – Partner with CDM Smith
High contaminant removal rates demonstrate efficiency. Removes 99 percent of nitrate and 94 percent of perchlorate in the field, validating the technology as an alternative to other treatment methods.
Its results advance the acceptance of our ARo-technology (aka. MBfR) specifically as a safe, cost-effective, environmentally friendly water treatment method compliant with increasingly stringent federal and state regulations and demands for high-quality water.
Steady State Performance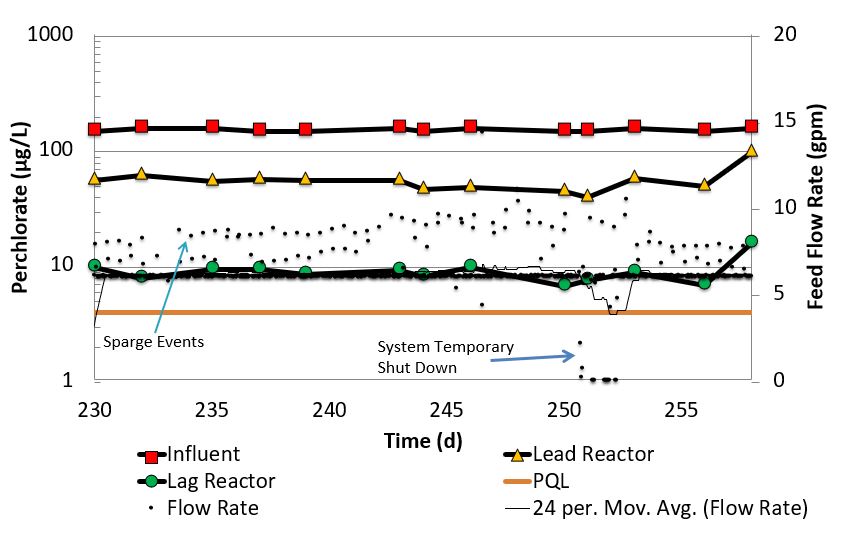 Awarded Projects: La Crescenta, CA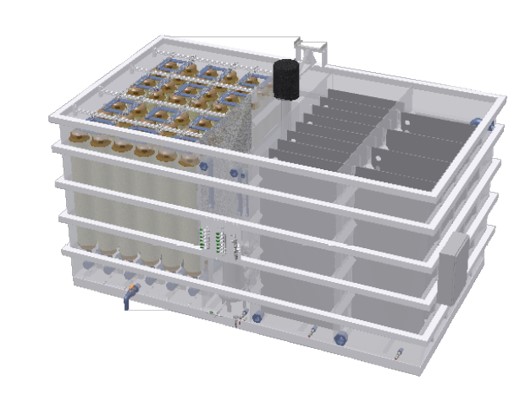 Contract awarded for 150 gpm Nitrate removal drinking water system
Construction in progress
Startup Projected for Feb, 2018
For more information for APTwater technologies on Perchlorate Removal, please contact APTwater at info@aptwater.com or (916)779-7651.